Nigeria plans to explore stablecoins, a blockchain-powered central bank digital currency (CBDC), and rethink its stance on initial coin offerings (ICOs) as part of a planned overhaul of its payments landscape.
In its latest policy paper, the Central Bank of Nigeria (CBN) delved into its payment system vision, emerging global trends in the payments market, and how the West African country can keep pace with its peers in the era of digital payments.
Titled "Nigeria Payments System Vision 2025," the paper listed blockchain as one of the key technologies the CBN will keep a keen eye on.
"The CBN would keep an active watching brief on blockchain solutions for the Naira while collaborating with relevant stakeholders to identify resources to track and report on potential deployments of blockchain solutions in other countries," the paper read.
This interest in blockchain technology—possibly to underpin a CBDC—–extends to smart contracts as well.
Nigeria already has a functional CBDC, the eNaira. However, as with most central banks, the CBN steered clear of blockchain when deploying the digital currency. The eNaira's adoption has been lackluster, only managing to hit $10 million in transaction volume almost a year after it launched. This is despite Nigerians moving billions of dollars through other digital assets.
While it acknowledged that the blockchain and private ledgers have their pros and cons, the CBN noted that "intelligent combination of a permissioned DLT, a fast and lightweight consensus mechanism (such as Proof of-Audit), strong cryptography, and best-of-breed traditional technologies have the potential to offer a robust deployment model for such a CBDC payments network."
The central bank pledged to keep exploring the deployment of a CBDC on the blockchain and study other countries' approaches. It plans to publish a position paper on its findings in collaboration with stakeholders in the near future.
Nigeria warms up to stablecoins and ICOs
As with most other central banks, the CBN has also been exploring stablecoins. Despite the collapse of UST back in May, many regulators believe that stablecoins could provide an inroad into digital currencies without the associated volatility.
"The CBN would consider the development of a regulatory framework for potential implementation of a stablecoin," the paper stated.
The bank believes that stablecoins are likely to be a successful payment mechanism and that "there is a need to develop a regulatory framework for such implementation that almost certainly will be used in Nigeria."
Nigerians are among the world's most avid digital currency users. They have topped the African region in trading volume for years, and according to recent data, they rank only second to Americans for peer-to-peer trading volume globally.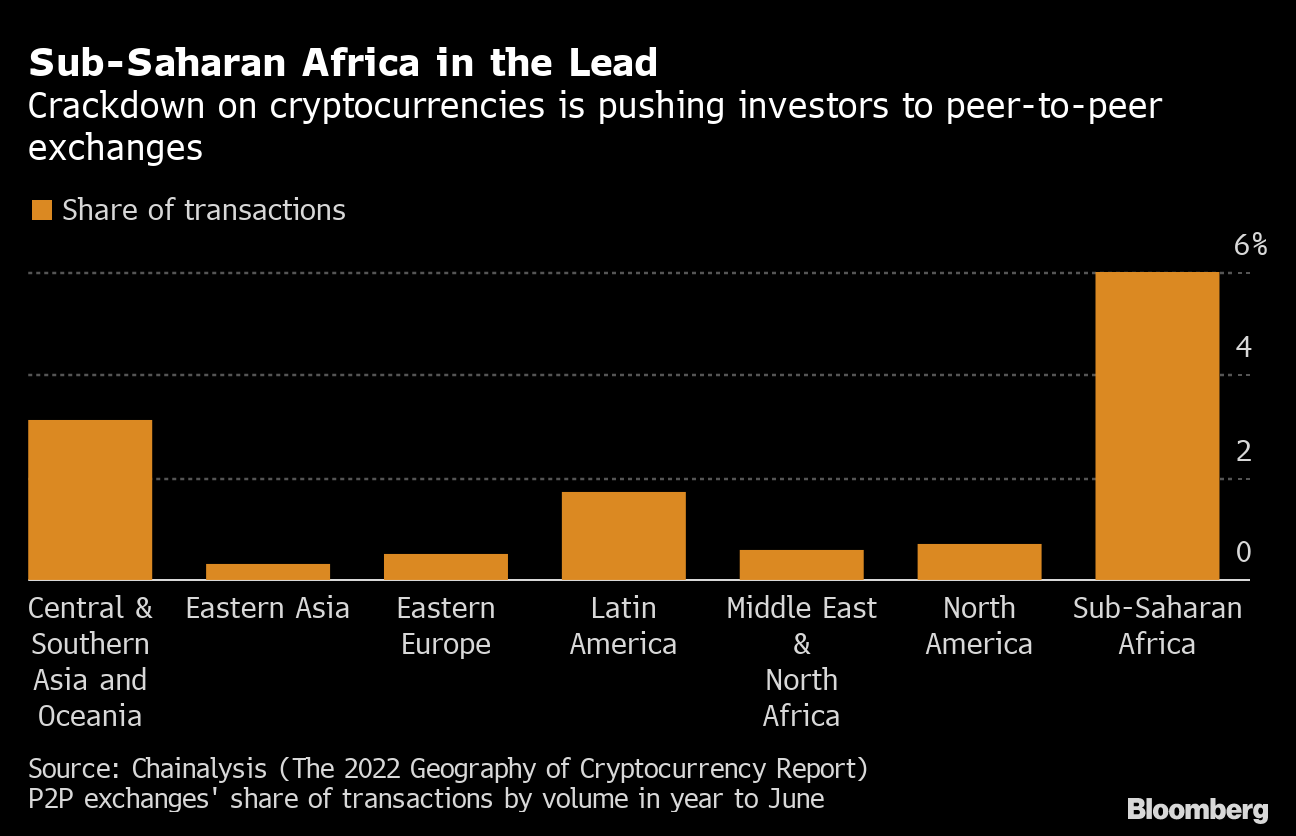 This surge in adoption has been despite the government's efforts to discourage Bitcoin usage in Nigeria. CBN has previously banned banks from servicing the industry, dealing a big blow to VASPs who lacked critical fiat on- and offramps.
A regulatory framework for stablecoins would go a long way in making Nigeria a Bitcoin haven. It would also come at a time when the country is working towards legalizing digital assets. As CoinGeek reported in December, a draft legislation in parliament will make the Securities and Exchange Commission (SEC) the regulator for digital assets, which it describes as "capital for investment."
CBN intends to explore ICOs as well, despite the fundraising method falling out of favor after it peaked in 2017. The central bank acknowledged that "there's little appetite for ICOs" in their current state. However, it believes that under a robust regulatory framework, ICOs could give Nigerian companies a new way to attract Foreign Direct Investment.
Watch: Blockchain in Africa
width="560″ height="315″ frameborder="0″ allowfullscreen="allowfullscreen">
New to Bitcoin? Check out CoinGeek's Bitcoin for Beginners section, the ultimate resource guide to learn more about Bitcoin—as originally envisioned by Satoshi Nakamoto—and blockchain.
Author: Nigeria to explore ICOs and stablecoins to broaden payments landscape Business Steve Kaaru

Source link