StormX May Be On The Verge Of Breaking Out Higher?
StormX may not be on everyone's screens during this time of absolute FOMO but we will list our reasons why StormX may be on the verge of breaking out higher or atleast answer the question Is StormX About To Make It Rain?
Here is what we will cover in this article:
(1) What is StormX
(2) A look at a basic chart for the last few months
(3) We'll take a look at a few indicators and what they tell us
(4) We'll discuss Positive Divergences, Our Oscillator and how to interpret these charts.
(5) We'll show you where you can buy/sell StormX
StormX application allows crypto cash back for many products online like Nike, Microsoft and Samsung but we'll let StormX explain it here: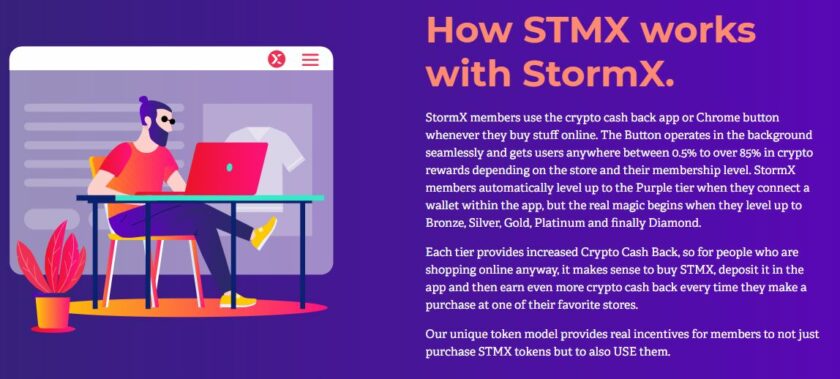 Now That You Know What StormX Offers Let's Dive Into The Charts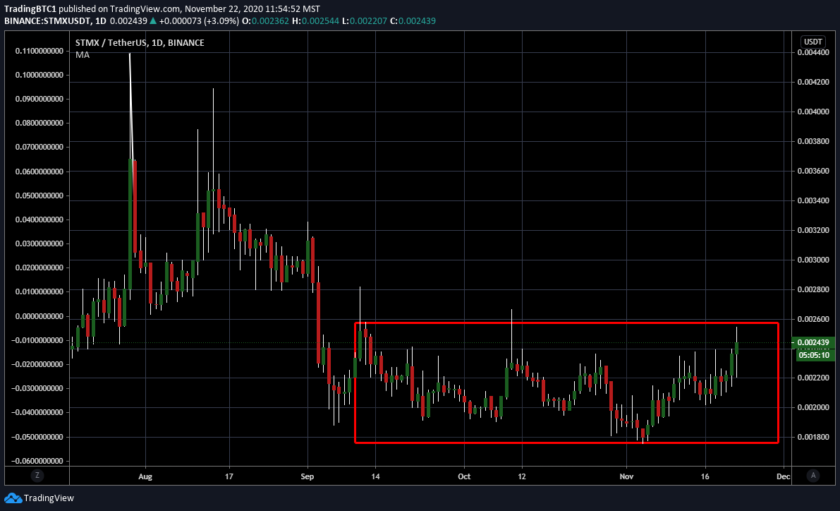 This first chart is just price with no indicators and you can clearly see that price has been trading sideways since September. Buyers have been showing up within the $.002-$.0018 range so we can see clear support at these levels. If a trade is placed then this price support area is where we would sell the position if we are wrong in expecting price to rise. So what we know from this chart is that price is buying time for a move out of this trading range. Let's take a look at chart #2 to see if we can stack the odds in our favor in choosing a direction.
Using Indicators To Help You Interpret What Price Is Saying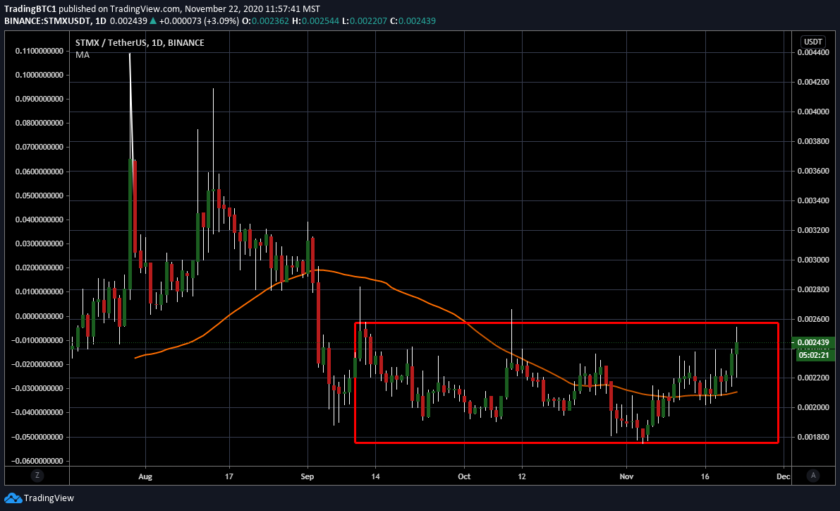 Instead of using the 200 Day Moving Average we are using the 50 DMA for this analysis. On this chart you can see the trading range in price since September and now with the 50 DMA on top of price there are a few things you should notice. The first is that in the October/November time frame the moving average has been going sideways after a decline starting in September. In fact, since November 16th the moving average is turning up slightly. The other issue you should notice is that from September through mid October the price has been below the 50 DMA. Later in October price tried to get above the 50 DMA but could only stay above for 6 days and then fell below to where buyers stepped in at $.0018.
The most important issue to realize is that since November 10th, price crossed back above the 50 DMA and price has now stayed above the moving average for 13 days. This suggests that sellers are no longer selling StormX and may also suggest that buyers are willing to step in here at this price. Let's see if we can stack the odds in our favor to determine price direction.
Using A Positive Divergence To Help Make That Final Decision On Direction
When we trade we look for a signal that is moving in a different direction than the price chart. What we know about this chart is that price has been going sideways and the 50 DMA has been moving sideways since late October. We have inserted our Oscillator on top of the price chart to see if there are any divergences to help us with determining direction. Take a look at this chart below.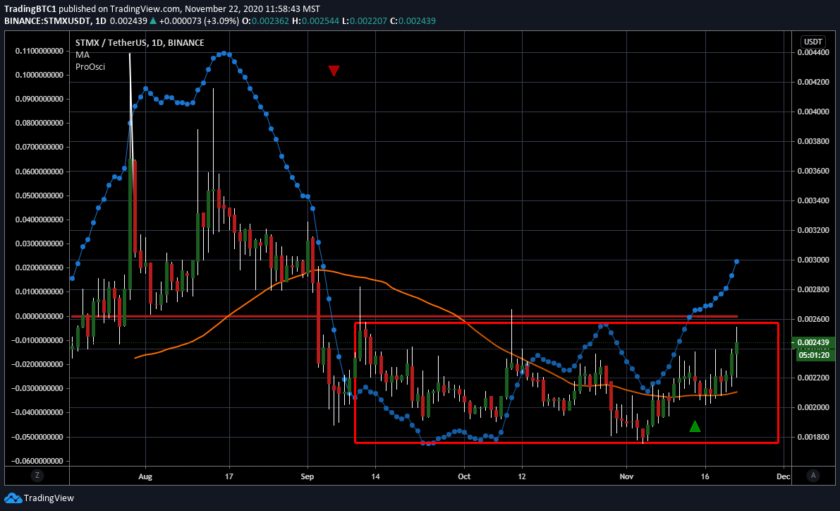 When we put our Oscillator (Blue Dots) on the chart you can clearly see that our Oscillator is showing a positive divergence to the price chart as well as the 50 DMA. Notice that the Oscillator bottomed in later September early October. Notice also that with price hitting a low in late October and early November at ($.0018) our Oscillator had formed a higher low than the Oscillator showed in Sept/Oct. Also notice that our Oscillator has now broken above the sideways consolidation the last few months. This suggest to us that StormX is on the verge of a breakout coming imminently.
If StormX Is Ready To Make It Rain Then How High Can Price Rise?
In this last chart we show 2 rectangles showing the last time our Oscillator crossed above the zero line giving a Buy signal. You can see that Mid July price went from $.0024 up to .0044 in 2 weeks. This time around we see a quick move to $.003 but will not be surprised to see $.0044 in a very short time frame. The last Buy signal given on StormX took less than 2 weeks for price to double. Thanks for listening.
If you are looking to Buy some StormX you can purchase from here on the Voyager App and if you haven't read our article on the Voyager Digital Company then click here:
Please Do Your Own Due Diligence!