World Governments Vs. The Decentralization Movement
Digital currency, electronic currency, cyber currency, virtual commodity, virtual asset, cyber-token; these are some of the interestingly varied names that certain governments use to refer to what most know as cryptocurrency. This variation across jurisdictions can be said to be indicative of a great dilemma that many governments have with the notion of cryptocurrencies. Let's discuss further The Cryptocurrency Dilemma that is coming to a head.
The fast-growing crypto industry is now going through a critical phase in its development; a time which can have an important bearing on the future. At this juncture, it can be worthwhile to take a look at the concept of cryptocurrencies, why many governments are wary of it, and whether they can have a starring role in blocking its advent.
The main issue that most governments have with cryptocurrency stems from the fact that it is a decentralized, digital currency with no centralized authority or oversight. This means that, to date, quite a few countries have come up with their own rules and regulations trying to oversee, regulate, and even ban transactions and other activities relating to cryptocurrencies.
To explore this further, let us take a deep dive into what cryptocurrency is, why many governments have a problem with it, and how many governments around the world are trying to deal with this "problem" on top of their debt issues because the Wuhan virus forced many shutdowns and the developing situation with China but this is another topic.
What is Cryptocurrency?
In order to understand the key characteristics of cryptocurrencies, it is important to first take a look at its differences from the traditional notion of money or currencies. For most people, the definition of currency indicates money that is directly linked to government fiat. Fiat currencies, such as all the national currencies of different countries or regions, are nothing but a promise of value issued by the government. If you have fiat currency in your possession, you cannot return it to the government in exchange of the promised value. Rather, you need to carry out mutually consensual decisions with other people or businesses to realize its value.
Fiat currencies remain in the control of the government in every way and this is where cryptocurrencies are radically different. Centralized banks can be used by the government to create or destroy money. Monetary policies can be implemented and changed to exercise economic control and influence. Any transfer of fiat currencies is strictly controlled by the government. This gives them the ability to track these transactions and collect taxes based on these transactions.
Cryptocurrencies, on the other hand, are peer-to-peer payment networks that are completely decentralized. This means the complete absence of any middleman or controlling authority who has a vice grip on the currency. Popular cryptocurrencies like Bitcoin do not have any use for the banking system. The currency is created when people use computing power to solve algorithms that are used to verify Bitcoin transactions. For doing this, they are also rewarded with the same Bitcoin. This currency is stored digitally as a record and can be freely exchanged between parties without any central authority or intermediary.
Two Sides of The Cryptocurrency Dilemma
The wide adoption of cryptocurrencies can create several problems for the status quo of fiat currencies and the banking system. It can preclude governments from keeping track of financial transactions and using the power of centralized currency to make sweeping economic changes. In order to understand The Cryptocurrency Dilemma in-depth, both the pros and cons of cryptocurrency in general need to be looked at.
To start with, let us think about the negatives. These are primarily the aspects of cryptocurrency that governments around the world are most concerned about. With the widespread adoption of cryptocurrency, the hold of the government and the banking system on finances can slowly lessen and ultimately disappear. This can have several negative connotations if you look at the financial landscape in both the micro and macro scale.
While the banking industry has been at the forefront of a lot of financial damage caused by bad decision-making and government intervention, they do bring to the table a certain amount of accountability and fault management, things that you cannot expect from cryptocurrency markets. If your account is hacked, if you experience a technical glitch, if you have a failed transfer, if you want your savings to earn interest, a bank would be the only option you have.
Banks also oversee asset transfers and it is their practices that make these transfers reliable and timely. The fees earned by banks allow the banking industry to provide hundreds of thousands of jobs that would otherwise disappear, as would entire businesses that are built around the transfer of funds.
Another crucial concern about cryptocurrencies stems from their very nature. Untraceable transactions can be used for a variety of illicit activities and the government would have no recourse to mitigate these activities. There have already been widespread reports of cryptocurrencies being used for many illegal and criminal purposes. Activities such as drug trafficking, human trafficking, tax evasion, money laundering, and terrorism can all benefit immensely from the ability to carry out untraceable financial transactions.
On the other hand, cryptocurrencies have reached their current level of popularity mostly because of the numerous failures of banks and governments. In many countries, the government and the central banks have made majorly poor decisions while tinkering around with finances. These have resulted in corruption, profiteering, high levels of unemployment, and economic recessions in many places. After the financial crisis of 2009 and increasing concern among the general public of the government collecting personal information, a strong case for cryptocurrencies can definitely be made.
While we ponder over these pros and cons, let us take a look at how governments around the world have dealt with cryptocurrencies.
Government Action
At the most basic level, governments in many countries have been observed to regularly issue notices and warnings to their jurisdictions pointing out the dangers of cryptocurrency investments. Mostly, these campaigns try to provide the public with education regarding the fundamental differences between fiat currencies that have a state guarantee behind them and cryptocurrencies which do not. Additional emphasis is also placed on the fact that the cryptocurrency market is highly volatile and investing in it can bring major financial risk.
Most of the organizations that facilitate investments in this market also remain completely unregulated, thereby reducing responsibility and accountability. It is also pointed out in these campaigns that people investing in cryptocurrencies undertake a great risk of financial loss and do not have the option to turn to legal recourse if they suffer losses or fall victim to unscrupulous behavior.
A lot of governments also include in these campaigns the potential that cryptocurrencies bring for illicit use. Since cryptocurrencies have already been associated with many cases of illegal use, these warnings often come with associated legal measures. For example, Australia and Canada are a couple of major countries that have already enacted legal provisions to bring cryptocurrencies and institutions dealing with cryptocurrencies under the ambit of existing laws regarding counter-terrorism, and money-laundering.
In certain countries, the governments have gone a step further and actually banned cryptocurrency investments and transactions to varying levels. Countries like China, Columbia, Iran, Thailand, and Bangladesh, while not directly restricting citizens from investing, enforce indirect restrictions by banning all organizations inside their borders from participating in crypto transactions.
Bahrain and Qatar enforce bans on citizens engaging in crypto transactions, but only when they are inside the borders of these countries. Other countries like Vietnam, Algeria, Bolivia, Morocco, and Pakistan have already enforced blanket bans on all crypto transactions, enforceable on both private citizens and businesses.
Many governments have also implemented measures to regulate or ban initial coin offerings or ICOs, a mechanism that cryptocurrencies use to raise funds. In countries like the Netherlands and New Zealand, these regulations depend on how the ICO is categorized in terms of being a derivative, a managed investment, a security, or a debt product. Countries like China and Pakistan, on the other hand, place a total ban on ICOs.
The Flip Side
Quite a few governments, on the other hand, have recognized the positives of the central structure and nature of cryptocurrencies, especially in the underlying technology of the blockchain. To that end, countries like Spain, Belarus, and Luxembourg are currently trying to create a regulatory system that is friendly to cryptocurrencies in order to attract investments for companies that operate in these sectors.
A few governments have gone the extra mile and tried to develop their own cryptocurrencies. Russia has gone on to develop a blockchain-based system for remote voting that, while not entirely tested and vetted, is rumored to be used in their impending by-elections.
Major countries like the United Kingdom, Denmark, Spain, Argentina, Switzerland, and Israel have legitimized cryptocurrencies by including them in the purview of taxation laws. In these countries, cryptocurrency earned from mining or investments can be categorized as capital gains, financial assets, income, or foreign currency acquisitions and can be taxed in the relevant manner. Along with this, a few countries and specific regions have also permitted the use of cryptocurrencies as a means of payment alongside their local currencies.
Final Considerations
While the banking system and the hold of the government on fiat currencies and financial transactions have been under the scanner for a very long time, the focus has recently also shifted to the growing problems of the cryptocurrency realm. While anonymity and transparency have been the mainstays of the crypto market, there has been a considerable lack of transparency in practice in certain key areas. A lot of the early adopters have amassed large amounts of crypto and could well be involved in leveraging or manipulating the market. Bots have also been known to be involved.
The much-vaunted anonymity of cryptocurrencies is also in jeopardy. While the currency is by nature anonymous, mainstream adoption of it has paved the way for organizations to collect vast amounts of personal information regarding its users. For example, most end-users would require the use of an intermediary service to invest in crypto and most such intermediaries require a number of personal details for registration. Many online stores and crypto exchanges also require users to submit personal information on file and track IP addresses and other details.
The crypto market has also been known to be volatile and prone to deflation. Specific popular cryptocurrencies have proven difficult to replicate. Fraud, hacking attacks, and crypto theft are some of the most crucial concerns as many investors and businesses have sustained large losses due to security issues. In court battles involving these matters, the court systems have by and large swayed towards holding the involved crypto exchanges accountable, as evidenced latest by the NY Supreme Court rejecting an appeal by Bitfinex involving substantial lost funds.
On the other hand, Wyoming has recently approved the first SPDI or special purpose depository institution status of Kraken, effectively turning it into a bank. Being a state-chartered bank gives Kraken Financial seamless access to the federal payments infrastructure and allows them to freely operate in many more jurisdictions. These developments can answer a few questions regarding the fate of cryptocurrencies and the attitudes of governments around the world towards the rising tide of cryptocurrencies and altcoins. As the adoption of cryptocurrencies increases further and the market compels the ecosystem to confront its problems and find viable solutions, governments would also be likely to improve their understanding of the crypto market and refine its strategies regarding regulation and control. With the passage of time, we can expect to see The Cryptocurrency Dilemma develop further and move towards a more decisive conclusion.
Click Here To Read About Kraken Financials SPDI Approval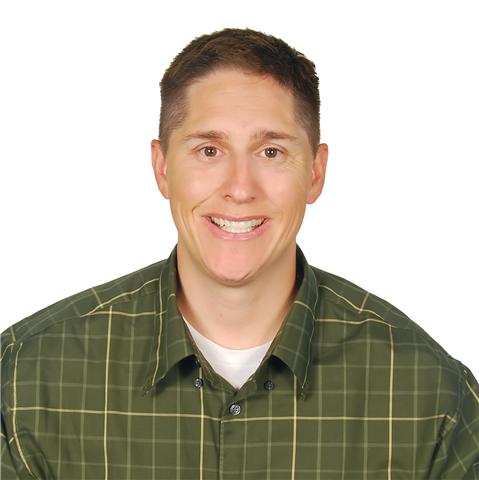 Benjamin Roussey is from Sacramento, CA but now lives in Arizona. His bachelor's degree is from CSUS (1999) where he was on a baseball pitching scholarship and he completed 4 years in the US Navy. He has an MBA in Global Management from the Univ. of Phoenix (2006).