Kraken Financial is the first crypto currency exchange to get approval to provide digital banking services as Digital Banking Becomes A Reality.
Tentatively called Kraken Financial, the new bank will be able to make conversions between digital and fiat currencies for customers without the intervention of a third party. Kraken exchange, which allows users to buy, sell, and trade digital currencies, has so far depended on external portals for conversions between fiat and crypto currencies. With the new charter, the exchange will now be able to help customers bring the process in-house through its banking subsidiary.
Kraken Financial is licensed under Wyoming's Special Purpose Depository Institution (SPDI) law and can offer other banking services such as digital bill payments and wire transfers and enable account holders to receive salaries in crypto currencies. It will also offer custodial services that will allow customers to hold digital assets in their investment portfolios. On its blog, Kraken states that Kraken Financial "will be the first regulated, U.S. bank to provide comprehensive deposit-taking, custody and fiduciary services for digital assets."
The bank charter is recognized by federal and Wyoming state law. The service will be available to US residents initially but Kraken has plans to expand globally through service partners. The crypto subsidiary, which is headquartered in Cheyenne, Wyoming, plans to makes its banking service available online and via mobile first.
The ability to integrate banking services and digital currency trading services will allow Kraken to offer a larger basket of products down the road such as debit cards and trust accounts for digital assets. These may even include securities trading and other traditional services for non-digital assets. The charter also does away with other hurdles since as a state-chartered bank, Kraken Financial is authorized to operate in other jurisdictions without having to deal with different compliance requirements in each state.
SPDI law requires Kraken Financial to hold 100% of reserves in fiat currency at all times so that customers can withdraw their entire deposit at any time. As a result, the new bank will not be allowed to lend. The deposits also do not require FDIC insurance, which insures up to $250,000 per customer.
Wyoming has been evolving the legislation needed to address innovations in digital assets since 2018. The new banking license extended to Kraken paves the way for a crypto-friendly banking environment made possible through robust supervisory processes and comprehensive regulatory frameworks in the state.
Kraken CEO David Kinitsky observes that "Wyoming is a rare and shining example of how thoughtful regulation can drive innovation for FinTech companies." Kinitsky has a long record in the digital assets space and was head at Grayscale Investments and later, at payments startup Circle.
Banking so far has underserved crypto assets. While permission to custody crypto currency has been available since July for federally chartered banks, digital banking has hit several roadblocks time and again since digital wallets are not the same as custody accounts.
With the first crypto bank, that may be about to change. At the time of writing, six other applications are being considered under SPDI by the Division of Banking, including another Wyoming-based applicant, Avanti Financial.
The first domino has fallen and we now clearly see how Digital Banking Becomes A Reality.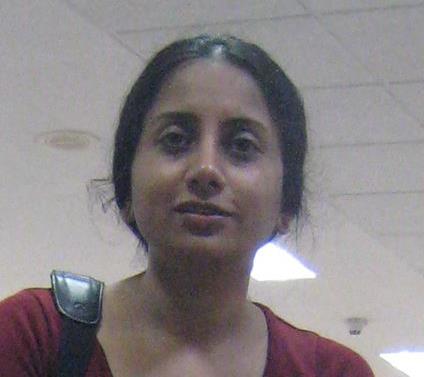 Authored By Vidya
Avid and curious FinTech researcher, fluent writer, deep experience in financial research.