BTC (Bitcoin) just pulled off something it hasn't done for over 2 years. It reversed a sell signal from our Long Term Oscillator in just 8 days. Most traders know that trading BTC is extremely volatile and once price starts moving in a certain direction it is very hard for a reversal to occur. Our Long Term Oscillator works very similar in terms of going from negative momentum to positive momentum. Whipsaws do happen around the zero line but when you are trading BTC it rarely happens. In this analysis we hope to show how trading btc on a volatile reversal can be extremely profitable.
In the chart below you can see that back on July 15, 2017 our Oscillator gave a SELL signal and 5 days later our Oscillator crossed back above the zero line and generated a BUY. We have boxed the 5 day period and you can see from the SELL signal to the BUY signal price had jumped 62% and in the 2nd white box you can see BTC (Bitcoin) went on to gain another 71% before it topped on the time frame.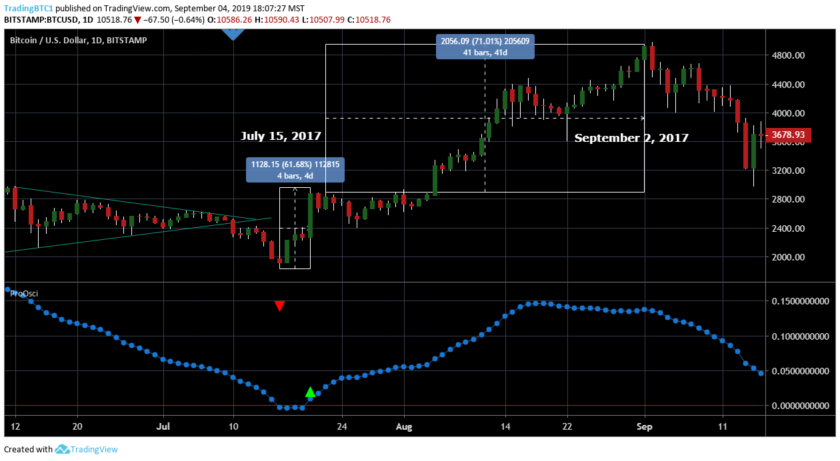 If we look at today's trading then you can see that BTC (Bitcoin) gave a sell signal on August 28th 2019 and just 8 days later our Oscillator has generated a BUY signal. (We are currently writing this before the close so there may be added comments depending on the closing price for the day). It only took 8 days to go from a SELL to a BUY on one of the most volatile assets traded in the world. This is no small feat and it deserves attention and respect. BTC has moved up just 16% from the bottom so far as compared to 61% from the bottom in 2017. Again, the law of large numbers will play a factor but if the BUY signal stands then we could be on the verge of a very large move.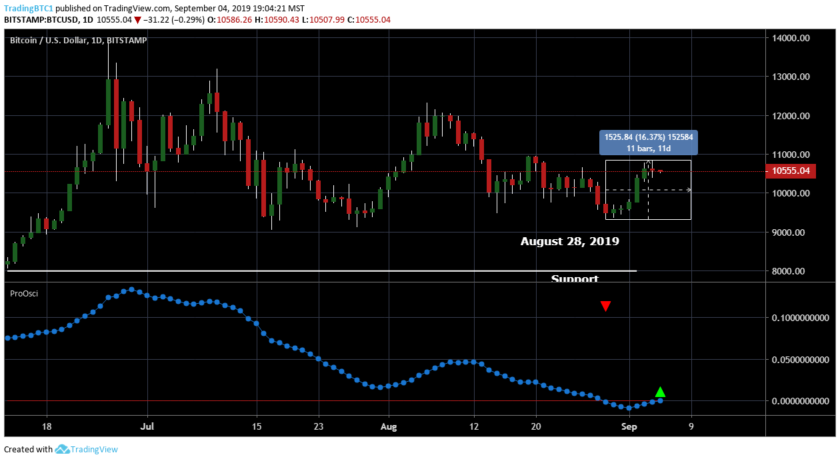 If you are trading BTC and you don't quite get the point we are making then look at these SELL signal charts we gave on LTC, ETH and EOS and what the Oscillator did after the SELL signal.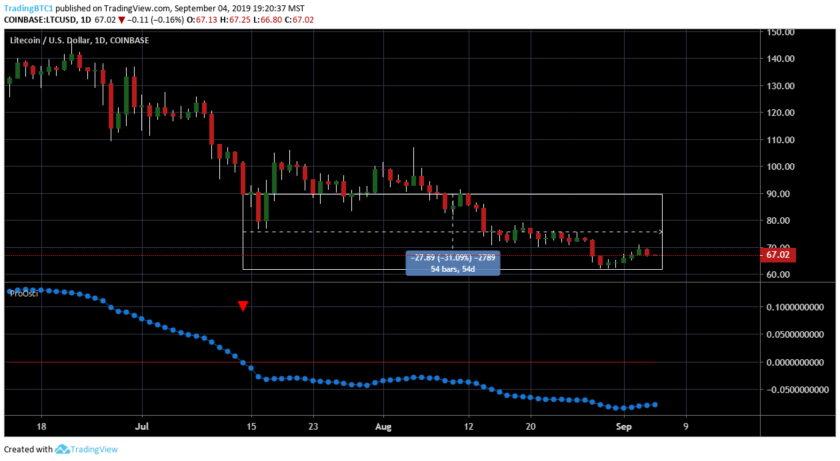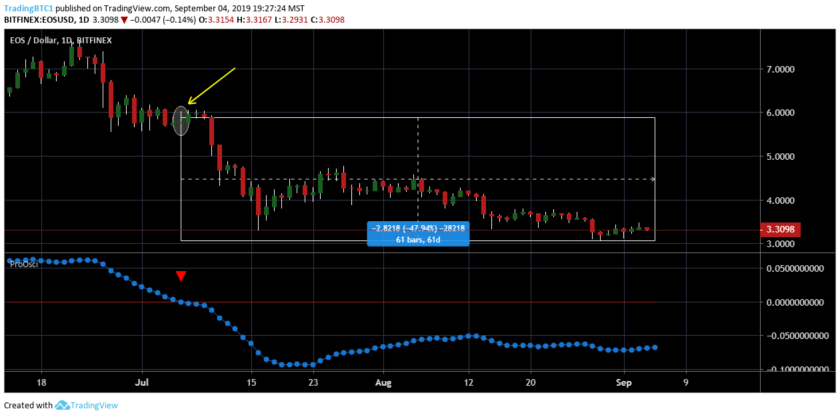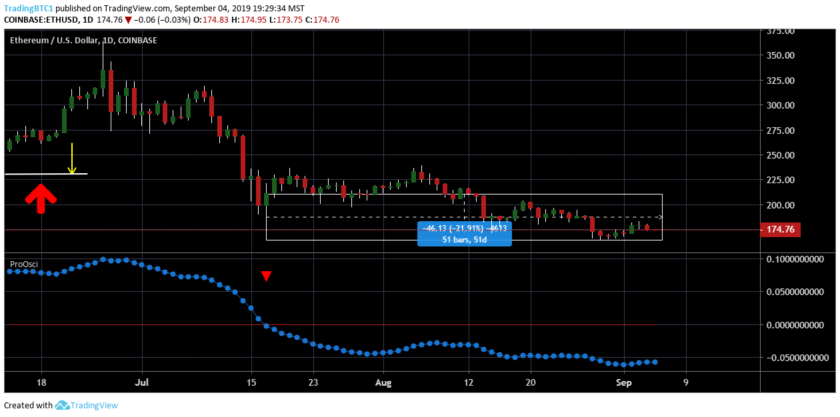 So you can see that once the Oscillator crosses down below the zero line it will spend some time down there basing out and getting oversold for a move back up to the zero line. In these 3 charts it still hasn't happened yet. That is why BTC (Bitcoin) recovering so quickly is something we needed to analyze and highlight.
Since we are having this discussion about BTC versus the alts we should also show you what the chart of BTC Dominance looks like so you can gain additional perspective. Notice that BTC Dominance is also back at the July of 2017 levels. We used a Monthly chart here so you can get a clean look.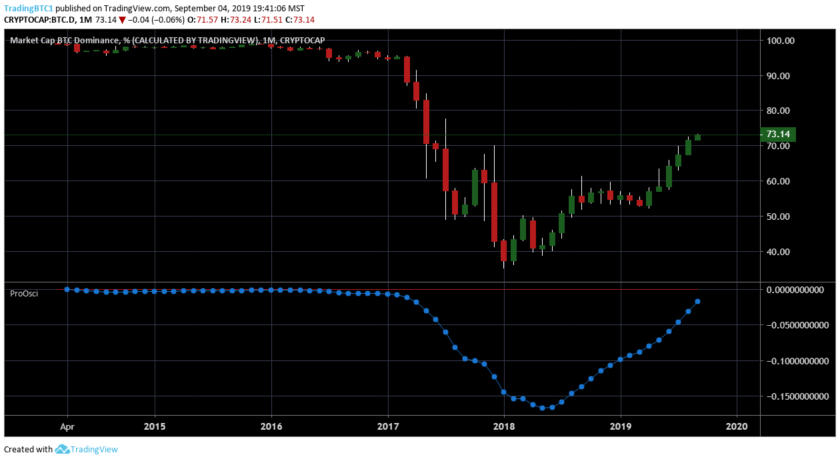 What is interesting to us is that our Monthly Oscillator is coming up to the zero line and we would expect at least a pause in the uptrend and that may give some room for the alts to pick themselves off the floor and try to reverse the downtrend they have been in for months.
By the way, anyone catch on to the fact that the last time this scenario happened was in 2017 and what happened then? Are we on the verge of the break away move to the upside for BTC (Bitcoin) and will that ultimately push funds back into the Alts? We should know this answer shortly.
Thanks for taking the time to consider our analysis!